Greater Airflow
Ecor Pro DH3500 has a greater airflow than the Corroventa A4 ES.  Moreover, if you look at the main fan circulation the air volume is greater.  The DH3500 has 2 fan motors, giving a far greater dry air delivery.
EXTRACTION Efficientcy
Water extraction needs to be quoted like-for-like.  Furthermore, the number of Watts employed to extract a litre of water is a key measure.  The DH3500 uses it's power to maximum effect – giving the best efficiency for water extraction. 
Power Consumption
Only 110V power supplies are used for safety reasons. It reduces the risk of electrocution on UK building sites. The DH3511 dehumidifier is the same in performance but runs off 110V. No such option with Corroventa.
THE NATIONAL FLOOD SCHOOL TEST
The National Flood School is the premier UK independent training facility for restoration professionals. 
Founder of the company, Mr Chris R Netherton, wanted to know how dehumidifiers performed for himself.
He set about creating a test for the performance of desiccant dehumidifiers to dry a concrete block, devising his own test chamber to bench mark performance and test compliance of desiccant dehumidifiers.
The test was created so that he could advise Flood School trainees with confidence how the dehumidifiers performed. 
We are pleased that Ecor Pro more than passed the test.
To read the magazine article in the BDMA (British Damage Management Association) in March 2021 see here
To read about how the test was done here
30% BETTER EFFICIENCY
Not only is it more "green" but of course more cost-effective. Calculating the amount of power needed to extract one litre of water is probably the most accurate benchmark or rather best test in terms of efficiency.
Ecor Pro has come out time and time again as best in test, not just in test labs. More importantly, by customers considering moving to Ecor Pro dehumidifier models. 
If you want to try your own test contact us here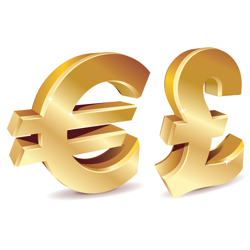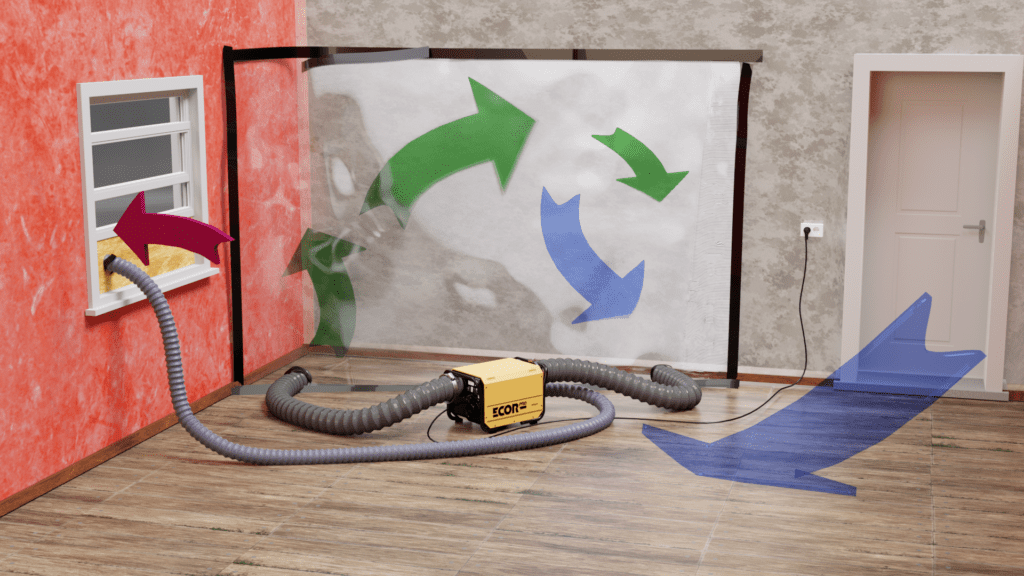 4 HolE Drying
Four-hole drying means there are two internal fan motors giving the opportunity to dry pressure neutrally, for instance.
Pressure neutral drying is by far the fastest way to dry with a dehumidifier alone. 
Four-Hole dehumidifiers can always be used in "Three-Hole" model.  To understand more, see here.
Smaller duct sizes makes it easier to transport and store ducting. In addition, it makes it much easier to handle on the drying job and easier to vent through outlets.
2 Year Guarantee
Ecor Pro designed a product with the tradesman in mind.
Designed in the UK, a product that is suitable for trade use, industrial use, to be used by individuals – all who want to do the drying job over and over again.
Hence, we trust our products with a 2-year product warranty.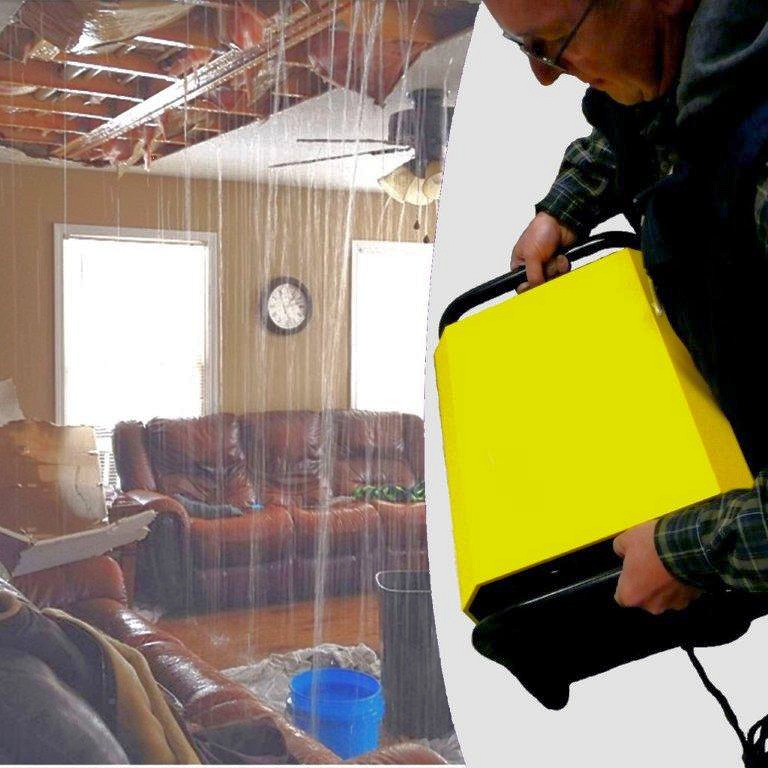 What About Refrigerant Dehumidifiers?
Its should be noted that the refrigerant dehumidifier, a standard building dryer used in the market for many years was also used in the test chamber under the same conditions.  It came last of all.
Energy consumption is slightly greater in desiccant units but they are up to five times better at extracting water.  It is not the power rating that should be considered but the cost of extracting water. Often much less using desiccant technology over refrigerant.