Smaller
Biggest is not always best. Storing dehumidifiers when they are not in use, stacking in trucks or carrying to the restoration job are all considerations. Above 52 lbs there is a recommendation for a two person lift. Bigger means also bigger transport costs.
WATER EXTRACTION
Water extraction of a dehumidifier gives indication to the drying time.
Not a direct reflection of the airflow or CFM.
CFM and dehumidification capacity are not totally related.
Power Consumption
Modern drying equipment is engineered to be as efficient as possible.
Efficiency is the measure of removal of water per Watt of electricity consumed by the dehumidifier.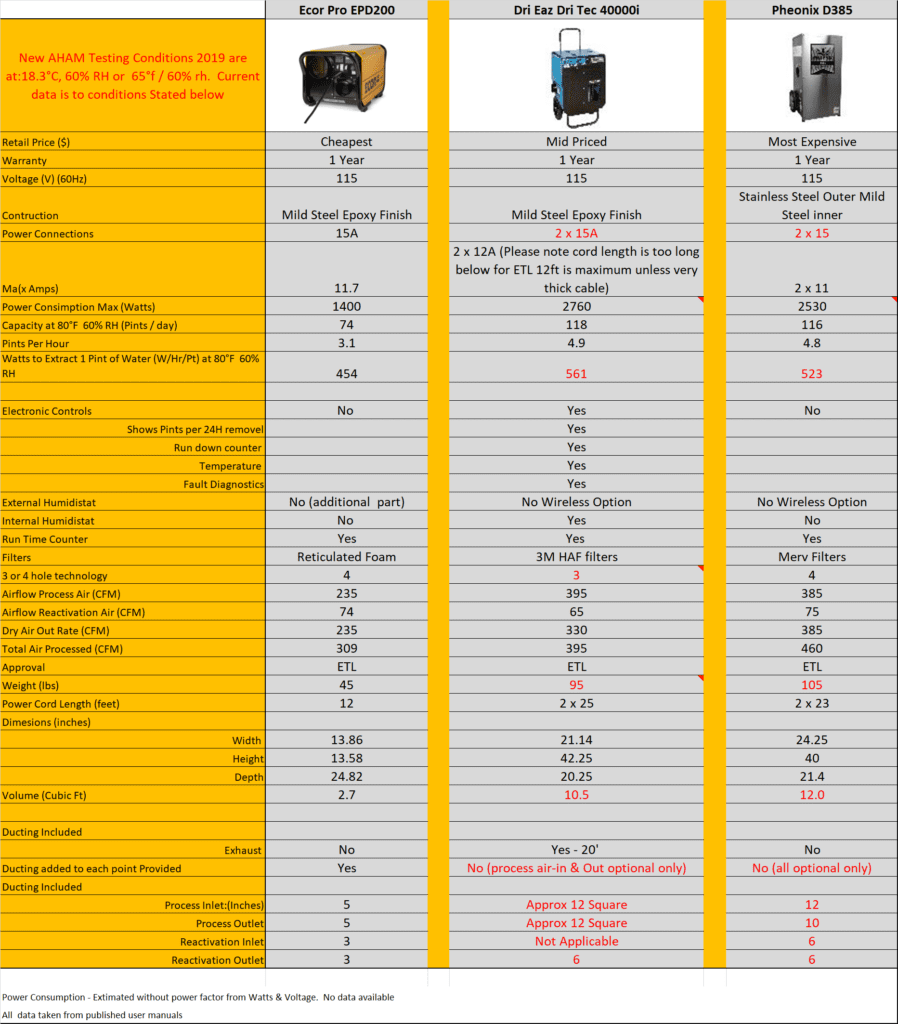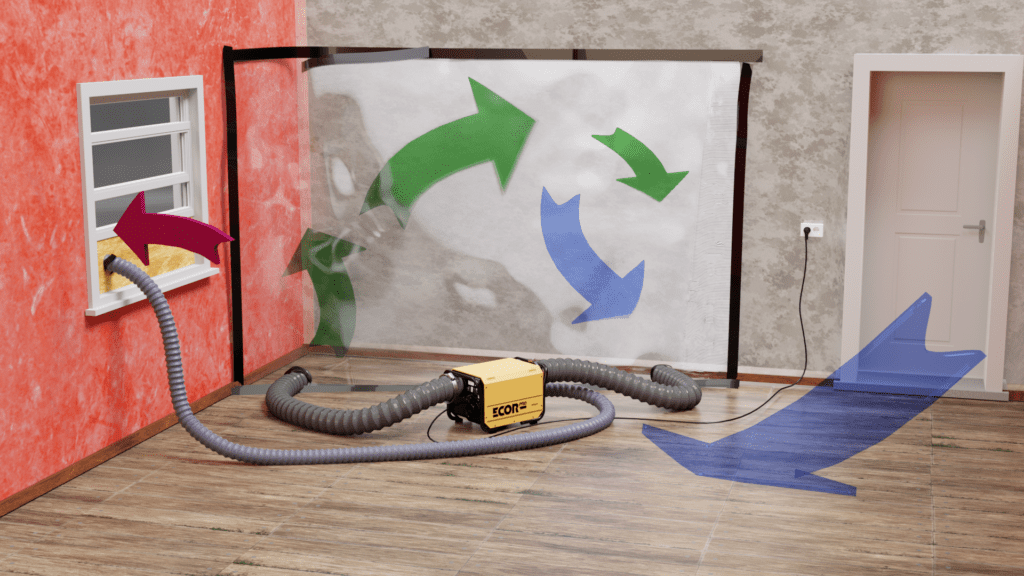 4 HolE Drying
Four-hole drying suggests there are two internal fan motors allowing pressure neutral drying.

Pressure neutral drying is by far the fastest way to dry with a dehumidifier alone. Four-Hole dehumidifiers can always be used in the "Three-Hole" model.
To understand more see here.
Smaller duct sizes means easier transport and storage. Thus, easier to handle on the drying job. Hence, easier to vent through outlets.
1/4 of the Physical Size
When a dehumidifier is fewer than 52 lbs, it can be carried by one person. This means fewer transport and labour costs for restoration companies.
When not in use, storage space and truck space to transport are often prime considerations for contractors.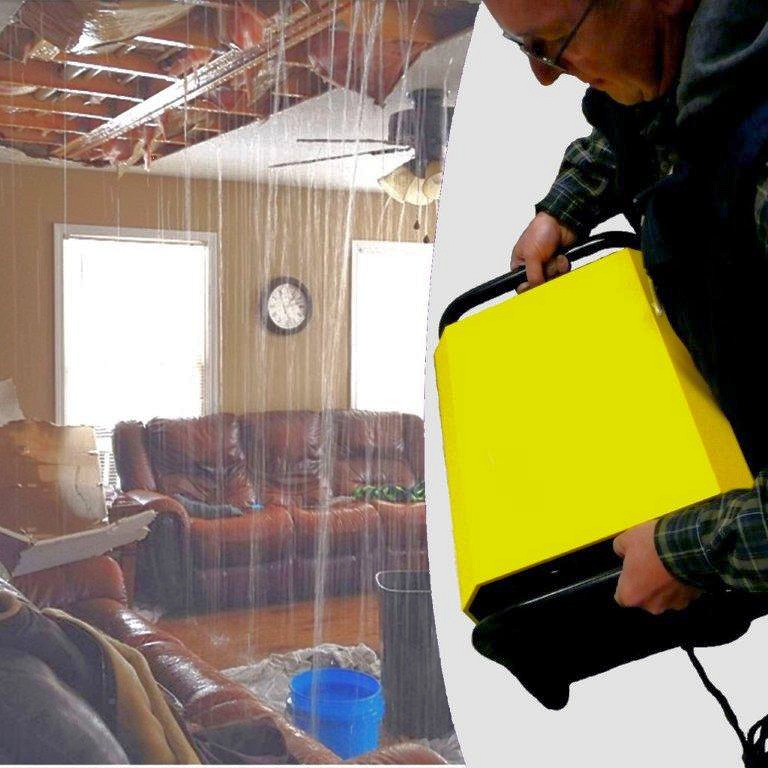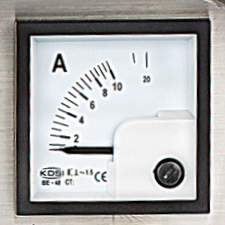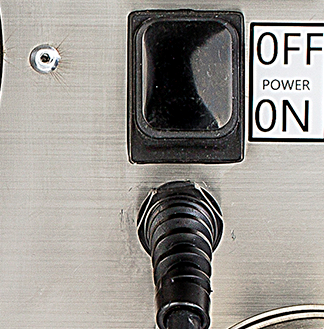 One Power Cord or Two?
The Dri-Eaz and Pheonix dehumidifiers have large power requirements. Two power cords are used to overcome the 220V input power supply restrictions in most North American homes being on 110V (110V is often referred to as 115V because of voltage fluctuation).
In Europe, using two power cords on the same electrical product is actually not allowed so we have taken this consideration as best practice. Ecor Pro uses only one power cord. Easier to operate, safer and prepared for possible future tighter legislation in the North American dehumidifier design.
20% BETTER EFFICIENCY
More "green" and more cost effective. Calculating the amount of power needed to extract one pint of water is probably the most accurate benchmark or rather best test in terms of efficiency.
Ecor Pro has come out time and time again as best-in-test. Not just in testing laboratories but more importantly by customers considering moving to Ecor Pro dehumidifier models.
If you want to try your own test contact us here