Ecor Pro technical consultant Jerry Gibbs was quick to provide expert help tackling flooded homes when devastating flooding hit homes in and around Ystradgynlais in Wales.
Jerry lives in nearby Ystalyfera and used his professional expertise to lend a hand – and a much-needed dehumidifier – after torrential rain led to tens of thousands of pounds worth of damage being done to homes in the area.
Jerry found one homeowner, James Yeomans, in a particularly difficult situation. James had been in the middle of restoring an old house at Bank Cottages, Ynys-isaf, when the floodwaters struck, filling his ground floor rooms with cold, dirty water.
Because he was in the middle of a major restoration project and the house was uninhabitable at the time, James had been unable to get insurance cover for the building, leaving him facing a major, expensive, clean-up operation without any help.
Jerry, a leading expert on the use of dehumidifiers to restore flooded buildings, assessed James' 200 year-old home a few days after the storms, by which time the water had receded, leaving the floor screed and recently plastered 600mm thick solid walls saturated.
"The walls lacked a conventional damp proof course but had been internally and externally tanked with a cement render," Jerry explained. "Given that the flood had lasted for about two hours, I hoped that the flood water hadn't made it into the core of the walls or, if it had, that it would be held back by the render until it could move back into the ground as the property dried out.
"To assist the process I brought in an Ecor-Pro EPD 100 refrigerant dehumidifier and set it up to begin drying the floor and walls," Jerry went on. "Since it was only the lower 500mm of wall and the floor screed that was affected, I fixed a plastic sheet to the walls and draped it over some supporting trestles to create a tent so that we were only drying the fabric of the building, not the surrounding air, which was itself cold and damp. I also added in two small fans to keep the air moving.
"Because restoration work was still going on elsewhere in the house, I initially covered half the floor area with the drying tent to provide access to other rooms. After three days, when the process was complete, I moved the tent to tackle the other half of the floor and walls."
The Ecor-Pro EPD 100 was specifically chosen for the job as it has a very low energy consumption, which is good for the planet as well as keeping its running costs low. At current energy prices it removes a litre of water from the fabric of a building for about 17p.
"It was good to see so many members of the community doing what they could to help their friends and neighbours cope with the aftermath of such utter devastation and I was glad that I could play my part in James' case," said Jerry. "However severe the damage from flooding, a quality dehumidifier from Ecor Pro can help put things right."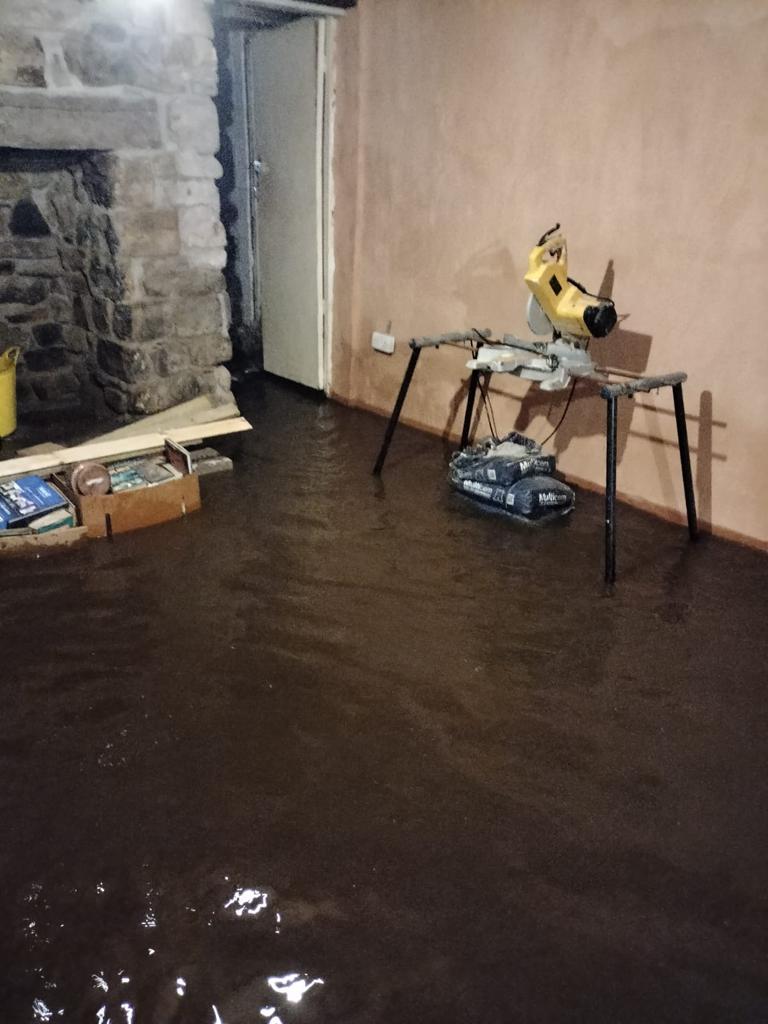 Before – the devastation caused by flooding in Ystradgynlais