Refrigerant Dehumidifier Overview
A Refrigerant or "Compressor" Dehumidifier Easy Guide
All Ecor Pro
Refrigerant Dehumidifiers Can Be Used In
Swimming
Pools
TYPICAL INDUSTRIAL STORAGE
RULE OF THUMB
Industrial buildings will be higher ceilings, larger air flow from outside so need to consider a more powerful unit for the space than for a home for instance. Also great care must be given to what is being stores in the space. Farm produce for instance will contain a lot of water compared to sealed merchandise. High roofs take off 30%. For large moisture content conditions take 50%



POOL AREA & CHANGING ROOM
RULE OF THUMB

Pool areas obvious are more humid than hanging areas. If there is a large surface area of glass to keep clear in the pool area, consideration may be needed to create a curtain of dry air down the glass with the DSR12, 20 or LD800 dehumidifiers using additional duct work
Glass will act as a dehumidifier condensing moisture in the room and special consideration may be needed.

247 DEHUMIDIFIERS
HOME APPLICATION
Use the simple guide to judge the size of dehumidifier needed for the home environment needed to be kept dry
Go to the approximate size of the Home & down to the severity of the problem to get an idea of the right product for the home.
TYPICAL DESICCANT INDUSTRIAL STORAGE
RULE OF THUMB
Industrial buildings will be higher ceilings, larger air flow from outside so need to consider a more powerful unit for the space than for a home for instance. Also great care must be given to what is being stores in the space. Farm produce for instance will contain a lot of water compared to sealed merchandise. Based on 2.5m / 8′ ceiling heights. High roofs take off 30%. For large moisture content conditions take 50%.

Two speed fan and jack pluck socket for external humidistat EPHUM24
Tough brass 3/4″ / 15mm drain point

Easy access to filter for cleaning
Four feet that can be removed and used as hanging points with suitable fixings

EU movie gives an outline of the features of the D850/D950 models
Integral humidistat and electronic controls
Wall bracket provided to secure against walls
Front access to air filters for ease of cleaning

Front to top air flow for placing agaisnt a wall

Side & rear options for water outlet positions for ease of installation

Simple robust construction for longevity

315mm / 12″ inlet / outlets. Top, rear or both outlet positions

Fresh air input option can be altered depending on season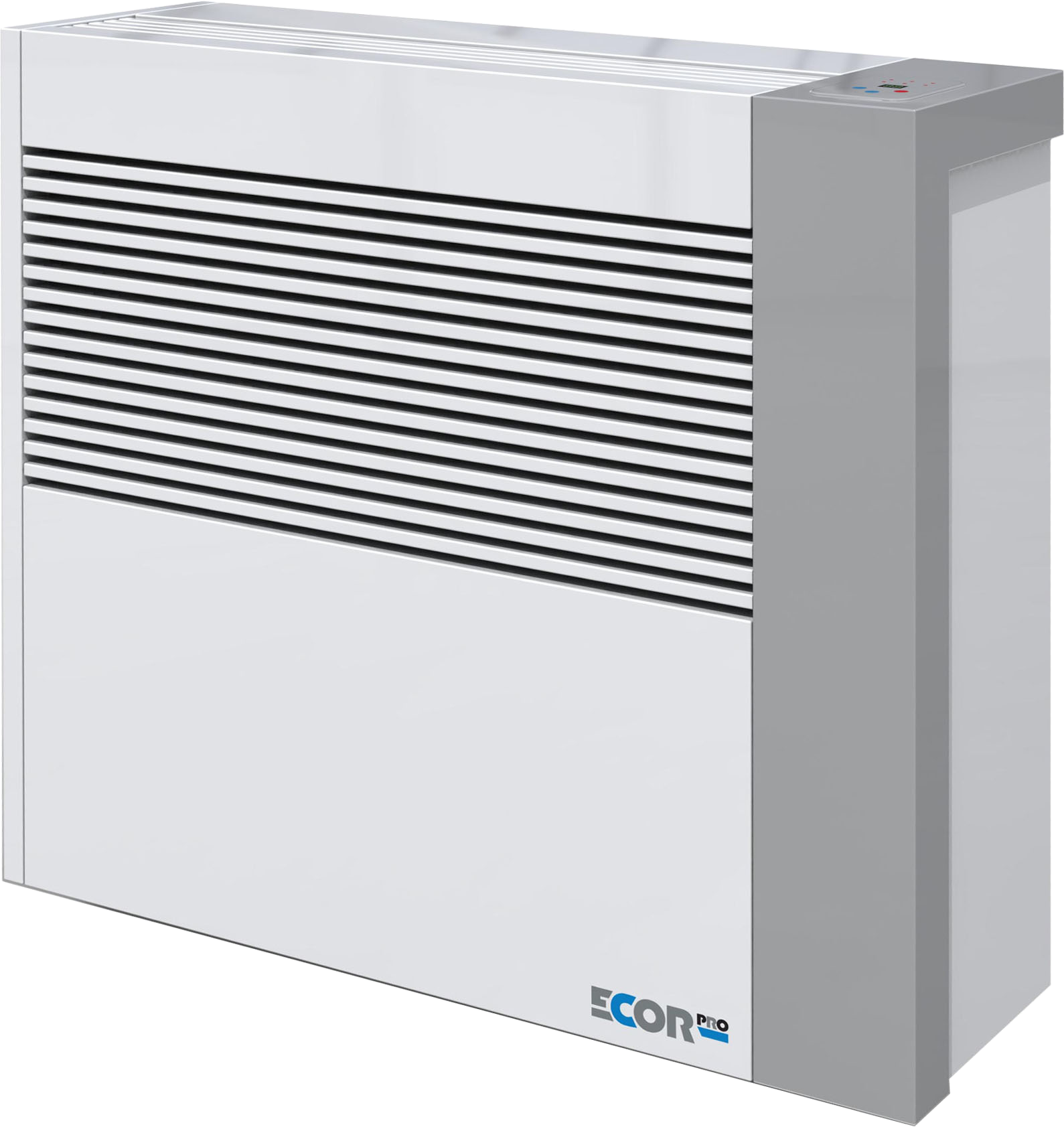 No Video. See D850 / D950 movie to understand usage
Back plate secures against wall easy to install
Exit points on sides & rear to easily place the dehumidifier
Strong for public spaces such as museums and public changing rooms
Hinged filter compartment at the front allows easy access to filters
Electronic controls & integral humidistat
D850 / D950 CAN BE USED AT POOL SIDE

Ideally hard wired into the mains electricity supply. Keep unit out of direct sunlight. Any shelving above the dehumidifier should be kept to a minimum depth & height above the dehumidifier. Any shelf should not hinder air flow. Avoid any alcoves. Failure to do these points will result in not only poor performance but also will shorten the lifetime of the dehumidifier.
Laws vary by country. In Europe, the minimum distance from a water source for an electrical item is 2 meters.
D850 / D950 / D1100
POSITION IN A TYPICAL TRAINING ROOM

Do not wall mount over the swimming pool. Position at least 2 meters / 6 feet away from the water's edge. Either drain the condensate back into the pool, to a floor drain or through the wall to the outside.
If the condensate is to the outside ensure there is no prospect of the drain freezing..
DSR GREENHOUSE
OR WAREHOUSE APPLICATION
Put the dehumidifier as high as possible. Ensure access to filters is possible for maintenance. In the case of a warehouse insulate roof lights where possible. Gravity drain or use condensate pumps to drains. Use air movers if needed to circulate air around the space
Use a EPHUM24 humidistat to regulate humidity level. Ensure this is easy accessable..
LD800 CAN BE USED FROM LOFT TO ATTIC & COMMERCIAL APPLICATIONS

Can be used with the central air system, basement or crawl space. Control system links to seperate controller or the central air controller.