Focus Flood Drying
Seal the drying tent to neutrally pressure dry or in the tent for neutral pressure drying saving time, money and carbon footprint
Positive Pressure Outside
How to set up a drying tent
CONDENSATE PRODUCED


WATER IS PUMPED AWAY 
Ideal for Restoration Industry & Construction Industry
43

Litre / 88 Pint Low Grain Refrigerant Compressor Dehumidifier 220V / 50Hz & 110V 60Hz versions
Integral pump lifting water to 3.5m / 11ft
Free Standing. Can be stacked. 
Folding drag handle 
Will dry 247 and dry up to +38°C/100°F.  Will stop working at +4°C / 40°F. Used in a wide variety of commercial applications where temperatures are likely to be over +25°C / 77°C. Especially designed for flood applications and drying building work, paint or plaster quicker.Very easy to access the internal parts for any service needed. Comes with drainage hose 40ft / 12m long that push fits onto the protected spigot.  Easy to plug / unplug the power cord for easy storage or to replace the power cord if damaged
Rotor Moulded Plastic Construction
Electronic controls are accessible from the front. Measures run time and amps used for easy calculation of energy costs.  EU versions come with 220 commercial water resistant plug.  North American models come with standard domestic plug.Energy efficient with optimum compressor operating times based on an internal microprocessor calculation to optimize performance.One easy connect drain hole with screw tread for secure connection
Side Dry Air Out for Focus Drying 
Allows focus drying in tented areas with ducting.  Perfect to save energy costs and faster drying times.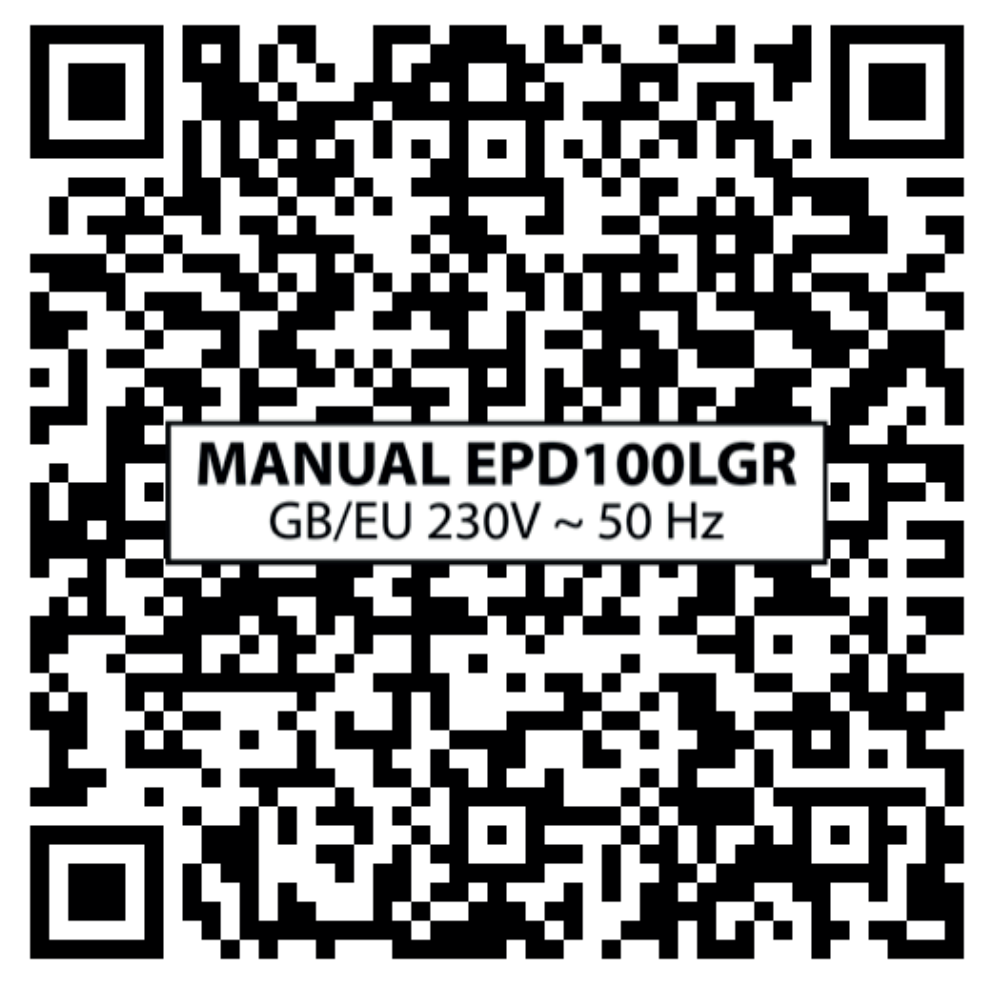 Explicación de las características
Extraction – R410a Version North America 110V 60Hz

88
pints/day (95°F RH95%)
68 pints/day (86°F RH80%)

40 pints/day (80 0F RH60%)
Extraction – R290a Version Europe 220V 50Hz
43 L/day (35°C RH95%)
35 L/day (30°C RH80%)
20 L/day (27°C RH60%)
Wire Mesh & Carbon Filter – In tough aluminium extrusion outer filter frame that is lockable in position with small screw driver.  Easy to clean and durable
Easy Repair –
Side panels and top cover easily remove to gain full access to the drain tray and water pump and other electrical parts for repair and maintenance
On Four Grey Rubber Feet and Two Wheels for Easy Dragging – Low profile feel that air stacking and ensure stability but will not interfere with dragging the unit over uneven floors or up steps
One Fan Speed – The fan setting fixed for maximum performance.  420 m3/hr / 247 cfm air volume capacity
Power Supply – 220V 50Hz also  version or 110V/60Hz
Auto Reset – If there is an interruption to the power supply, the dehumidifier will resume automatically No humidistat option
Drainage – Pump drained through a standard push fit connector.  On and off in a few seconds.  Recessed so less chance of damage in transport. Water pump can pump to a height of 11ft / 3.5m. Used with 0.25″ / 7mm hose pipe 5m / 25′
Power Cord – Easy to replace kettle lead power cord for easy transportation and changing if the power cord becomes damaged.  European version come with commercial plug.  North American versions come with standard domestic plug
Need to know efficientcy?