HUMIDISTAT FOR LD800 & DSR


DEHUMIDIFIERS



Installed in Seconds
Easy to operate.  Please note there is a 5% tolerance factor built into every dehumidifier.  The higher the HIGHER THE HUMIDITY % SETTING THE LESS THE DEHUMIDIFIER WILL DRY and vice-verse. At near 100% the humidistat will effectively turn the humidistat off.  At a very low setting the humidistat will effectively turn the dehumidifier on continuously.
The humidity percentage relates to the relative humidity level of the air sometimes referred to a RH%.
All White Plastic Construction



Features Explained
EPHUM24 – LOW VOLTAGE Used with DSR12, DSR20, LD800, LD800H.  Low  voltage humidistat that needs connection.  No 2-core signal wire provided.  Note the DSR models come with a jack plug.  This jack plug should be soldered to the signal wire and then plugged into the DSR units.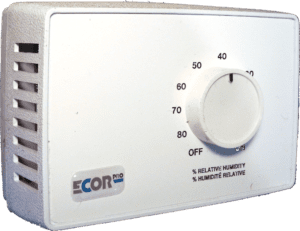 EPHUM220 – HIGH VOLTAGE Used with EPD200 / DH3500, EPD150 / DH2500, High voltage humidistat with 2m / 6″ cable.  Comes fitted with mil standard plug that screws directly into the dehumidifiers in seconds.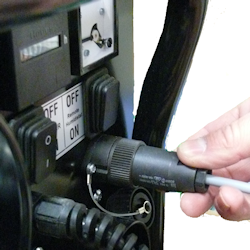 EPHUM24DF – LOW VOLTAGE   Used with EPD50 / DH1200, EPD30 / DH800, Low voltage humidistat with 2m / 6″ cable.  Also comes fitted with a jack plug fitted to plug directly into the dehumidifiers.